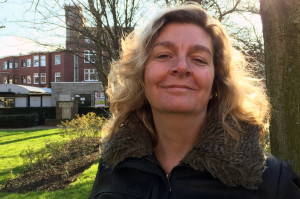 My name is Suzanne Dorresteijn and I want to use this blog to share with you my thoughts on using a deeper understanding of your customer to create business growth.
I have an international, commercial b-t-b background, having worked for global companies in diverse industries, from IT to Industrial Gases, during the past 20 years.
During that time I have seen companies struggle with the ability to keep a tight fit with their customers.
I spent my youth in England and Australia and both countries feel like home to me. I am Dutch, but bilingual having studied in Australia at the University of Technology Sydney and in The Netherlands, where I currently live, at Nyenrode Business University.
Wanting to make sense of something comes naturally to me. I do nothing by halves, either I do fully or I don't at all. I cherish children for their spontaneity, joy and potential. I love food & drink for togetherness and relaxation; my most recent exploration having been into Austrian white wine and the smell of cigars.